Become a Referee
---
---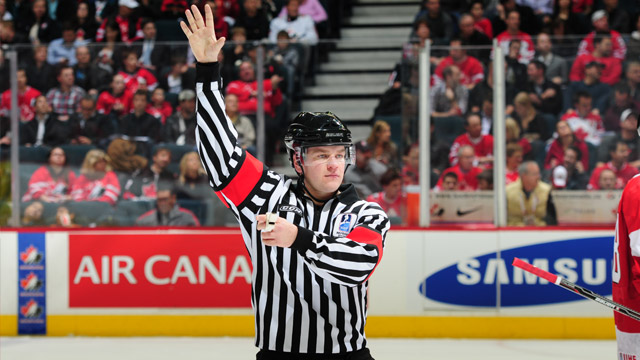 ---
Hockey Alberta has now put clinics on the Hockey Alberta website. You need to signup through your a *new* Hockey Canada HCR 3.0 platform to register. These are all public clinics and are now available.
The Officials clinic will be held in Edson September 19, 2021 at the hospitality room in Repsol place (1021-49 St Edson, Alberta) from 8:00am until 5:00pm.
Click here to go to the Hockey Alberta Officiating Clinics website to review the steps to sign up.
This is a clinic designed for individuals who will officiate primarily U9, U11 and U13 and meet the following criteria: Officiating Experience: 0-2 years - New Level 1 Officials (Ages 13, 14, 15), New Level 2 Officials (Ages 16, 17, 18) and New officials older than 18. Please bring a pen/pencil and paper for taking any notes as well as a smart phone, tablet or laptop as we will be offering the exam online exclusively. *** THERE ARE NO HALF DAYS ALLOWED, YOU MUST ATTEND FOR THE FULL 8 HOURS ***
PLEASE DO NOT ATTEND THIS IN PERSON CLINIC IF YOU: have a fever, cough, sore throat, runny nose, or shortness of breath, or have travelled outside of Canada within the last 14 days, are a close contact of a person who tested positive for COVID-19. Understand that all facilities will have different COVID-19 guidelines which to follow, please respect and abide. There will be an ice session included with this clinic that lasts approximately 1 hour. Please bring Mask/Face Covering for the on-ice portion as well as player skates, whistle, CSA-approved helmet with half visor.